James A. Pupillo
CIMA®, CIMC®, C(k)P™, TFMC™, GFS™
Founder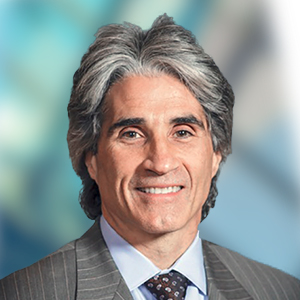 Biography
Jim has been involved in the Investment Management Consulting Advisory business since 1987. Jim is the Founder and Managing Director of Intelligence Driven Advisers (IDAdvisers), and the Founder of LDIntelligence LLC, managing its two subsidiaries: IDAdvisers and LDI MAP (an innovative 401k QDIA / Management Account Program). He began his career with E.F. Hutton's Consulting Group, which today is Morgan Stanley Graystone Institutional Consulting. Jim graduated with a Bachelor of Science degree in management-administration and marketing from Indiana University Bloomington.. Jim began conceptual development of iJoin MAP (Managed Account Program) as a 401k QDIA strategy with Dr. Frank Sortino at the Pension Research Institute in 2007.
Jim earned the Certified Investment Management Analyst (CIMA) designation in 1997, and the Investment Strategist Certification, both offered by the Investment & Wealth Institute, formerly IMCA, through the Wharton Business School, University of Pennsylvania. In 2012 Jim attended The Retirement Advisor University (TRAU), a collaboration with UCLA Anderson School of Management Executive Education to complete the Certified 401(k) Professional (C(k)P™) program and is an Adjunct Lecturer for TRAU's Plan Sponsor University. Jim serves on the National Association of Plan Advisors (NAPA) Government Affairs Committee. Jim also completed the American Indian Policy Institute Tribal Financial Management Certification (TFMC) program at Arizona State University. In 2013 Jim also obtained the Global Fiduciary Strategist (GFS©) designation awarded by 3ethos and the Thunderbird Graduate School of Global Management.
Jim has had several articles published and contributed to several books about advanced portfolio construction and fiduciaries responsibility. Jim serves on the Help in Healing Foundation at Mayo Clinic Village. 1CIMA certification requires that candidates meet all eligibility requirements, including experience, education, examination, and ethics. Candidates must demonstrate a minimum of three years of financial services experience and complete five steps to earn the certification: submit an application with fee, and pass background check; pass the online Qualification Examination; complete the education requirement with a Registered Education Provider; pass the online Certification Examination; and sign a licensing agreement.
2As of December 2003, new CIMC certifications are no longer granted. When the designation was issued, its content focused on investment consulting. Current CIMC designees can maintain the designation through Investment Management Consultants Association (IMCA). CIMC designees are required to adhere to IMCA's Code of Professional Responsibility, Standards of Practice, Rules and Guidelines for Use of the Marks, and have an acceptable regulatory history as evidenced by FINRA Form U-4 or other regulatory requirements. CIMC designees must report 40 hours of continuing education credits, including two ethics hours, every two years to maintain the designation.
3The C(k)P®, Certified 401(k) Professional designation is administered by The Retirement Advisor University (TRAU™) in collaboration with UCLA Anderson School of Management Executive Education.  A financial professional must have demonstrated real world application of the core competencies taught in the classroom. The prerequisites are 3 years of experience in financial services, 10 defined contribution plans under management and $30,000,000 in assets under management.  There is approximately one hundred and forty two hours of coursework followed by an online and proctored exam. To maintain the designation there is 24 hours of CE credits required bi-annually.
4The GFS®, Global Financial Steward, is issued by the Leadership Center of Investment Stewards. The GFS® designation is awarded to professionals who complete an approved LeaderMetrics course and pass the comprehensive written final examination. The GFS® designation is the financial service industry's first leadership and stewardship designation. Designees undergo training in a new body of research called LeaderMetrics® which is a framework that is used to evaluate the effectiveness of a decision-maker who is serving in a critical leadership role. In turn, the LeaderMetrics framework can be used to substantiate multiple professional standards of care – fiduciary, governance and project management. Applicants must have completed another industry-related professional designation; such as CFP®, CFA®, CIMA, AIF®, AIFA® or any of the designations awarded by the American College or the College of Financial Planning; OR have completed a graduate degree in business, law, finance or economics; OR complete an additional eight hours of fiduciary studies from one of the following six practice areas: retirement planning, wealth management, financial planning, health care and special needs planning, trusteeship (foundations/endowments) or insurance planning. Designees have undergone an extensive 2.5 day training program at West Point and have passed a 100 question final exam. Continuing Education Requirements – 12 hours annually.
5The TFMC, Tribal Financial Management Certificate is administered at Arizona State University  (ASU®) American Indian Policy Institute in collaboration with NAFOA, Native American Financial Officers Association.  The program provides education about the basic principles of federal Indian law, accounting standards and compliance for developing and using internal financial controls.