Way More Than a Dashboard – iJoin Makes Metrics Actionable
iJoin's Dashboard makes information immediately useful by showing you performance across all plans and participants.
See data trends on participation, savings rates, savings success (on path to reach goal) and more.
Reports to plan sponsors and participants bring the message home with clear and simple summaries of plan health and plan success.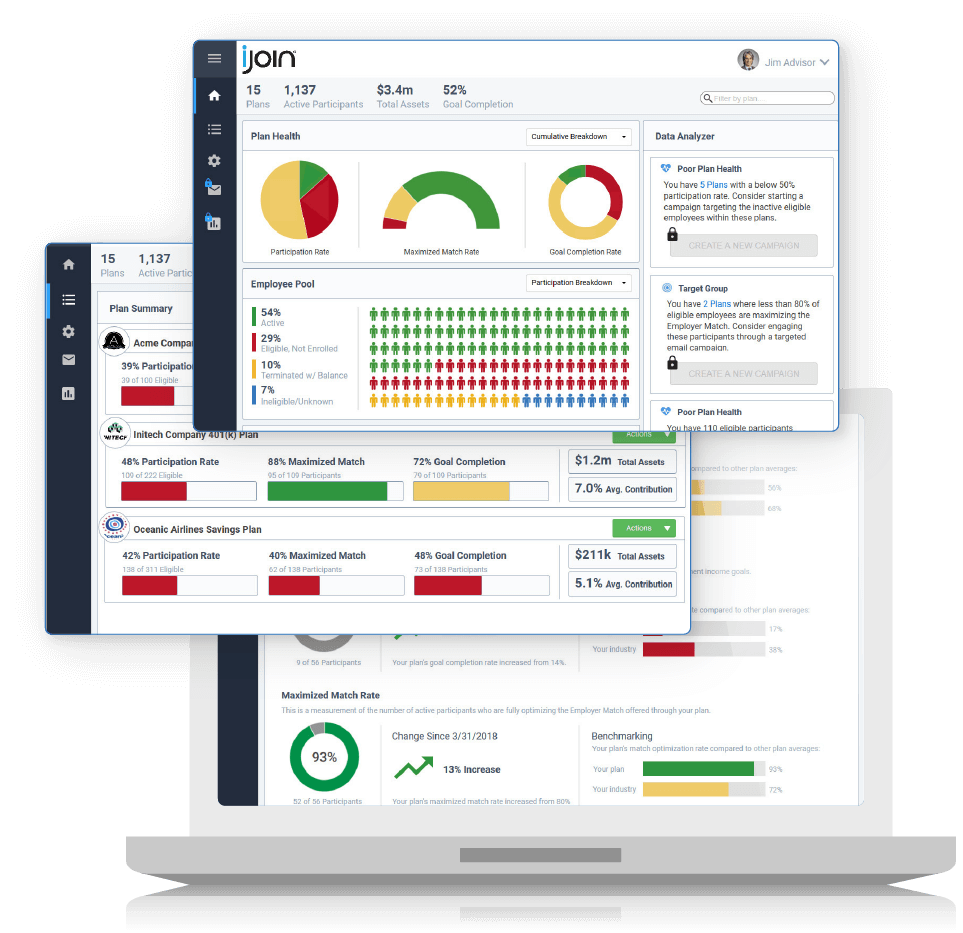 View and report on key plan success metrics
Employee pool – participation
Participation and performance by age group
iJoin is a better way to communicate plan success metrics.
Elevate your role and value by leveraging data-driven recommendations that speak directly to the goals of your clients. iJoin's information is exportable and immediately useful in identifying:
Real-time gap analysis to focus your efforts on those who need your help most
Plan success metrics to share with plan sponsors
Insights into performance trends that drive plan design and consulting recommendations.
Foster more productive conversations with plan sponsors with a more holistic view of performance data and success metrics across all plans and participants.
Talk to us about how you can leverage iJoin to elevate the value of your work.