"An evolutionary offering that changes the landscape for QDIA"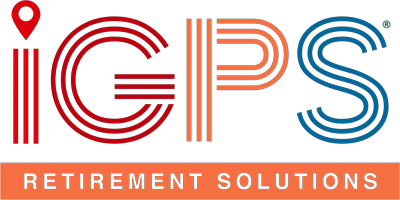 LDI-MAP (d.b.a. iJoin) and Nexus338 announced today the launch of iGPS on iJoin's Managed Account Marketplace. Nexus338's iGPS ("Individualized Glide Path Solution") combines the important attributes of personalization available through a managed account platform with a thoughtful and well-researched investment strategy that leverages cost-efficient target date funds. Nexus338, through its due diligence process, selected PIMCO, a global leader in active fixed income, to provide the personalized glide path construction methodology and its target date CITs as investment options.
iGPS seeks to make personalization at scale a reality by individualizing glide paths for individual plan participants rather than via a universal glide path solving for the retirement income needs of an "average" participant. Nexus338 founder and architect of iGPS, Philip Chao, believes "that participant retirement portfolios should be designed based on each participant's individual factors of age, income, retirement asset size and combined contribution rates. iJoin makes participant data accessible to inform the application of PIMCO's risk allocation methodology and investment strategy to personalize retirement portfolios."
Mr. Chao underscores "iGPS is an evolutionary solution that rightfully provides a new generation QDIA option beyond the existing one-size-fits-all target date fund universe. It is personalized, simple and low cost. This approach is that much more significant for those using the plan default investment."

iJoin's CEO Steve McCoy added, "iJoin's data-driven and personalized user experience is built to support scale through innovative solutions such as iGPS. The QDIA option offered by this managed account program gives advisors an important and well differentiated opportunity to deliver a familiar investment strategy that personalizes a portfolio to each participant's unique circumstance."
iJoin puts uniquely personalized, goal-based enrollment and post-enrollment features, engagement tools, employer success reporting, and managed account options in the hands of financial advisors. The platform's focus on data-driven, event-driven and scalable personalization leads today's retirement plan industry.
About Nexus338
Nexus338, LLC is an SEC Registered Investment Advisor firm providing fiduciary investment management services to defined contribution retirement plans. The Firm's founding mission is to be an advocate and investment manager for retirement plan sponsors to deliver prudent in-plan investment management services. This means acting in the capacity of an ERISA 3(38) fiduciary to provide the highest level of care in overseeing managed account services as well as providing fiduciary coverage on each plan participant. Learn more at igps.one and nexus338.com.
About PIMCO
PIMCO is one of the world's premier fixed income investment managers. With our launch in 1971 in Newport Beach, California, PIMCO introduced investors to a total return approach to fixed income investing. In the 50 years since, we have continued to bring innovation and expertise to our partnership with clients seeking the best investment solutions. Today we have offices across the globe and professionals united by a single purpose: creating opportunities for investors in every environment. PIMCO is owned by Allianz S.E., a leading global diversified financial services provider. Learn more at pimco.com