The addition of integrated financial wellness, education, and coaching differentiates GoalPath's offering.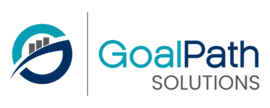 GoalPath Solutions, LLC (GPS) and LDI-MAP (d.b.a. iJoin) announced today that GoalPath's "Plan Success," a program comprised of its managed account offering delivered with integrated financial wellness, education, and financial coaching services is now available on the iJoin platform. This integrated program is available on any record-keeping platform that utilizes iJoin and is designed to complement and expand the employee education services delivered by the local advisor.
GoalPath's "manage-it-for-me" investment option may be deployed as the plan's Qualified Default Investment Alternative (QDIA) on an opt-out basis or a participant-selected opt-in basis.
iJoin CEO, Steve McCoy, commented, "iJoin's native managed account program methodology and integrated financial wellness tools pair well with a partner like GoalPath. This offering reflects the potential of personalization expressed both digitally and personally."

Marko Ungashick, CEO of GoalPath, added "Integrating a financial wellness program with a customized managed account program just makes sense. A personalized investment strategy becomes even more powerful when it is paired with a personalized financial wellness program that helps an employee address basic financial needs like managing debt, budgeting and financial planning. It is a powerful combination designed to help local advisors demonstrate value to the employers and employees they serve."
iJoin puts uniquely personalized, goal-based enrollment features, engagement tools, employer success reporting, and managed account options in the hands of more financial advisors. The platform's focus on data-driven and event-driven personalization leads the retirement plan industry.

About GoalPath
GoalPath is a CEFEX-certified, financial advisor back-office service platform delivering investment, practice management, lead generation, and financial wellness solutions. The company helps advisors differentiate their offering and scale with partnered support. Learn more at goalpathsolutions.com.